We started "Senior Moments" because we wanted to build bridges into our local community. At the time we were a relatively small church. We had 2 willing volunteers and only 3 senior church members.
During that summer our pastor encouraged the church to read the biography of Hudson Taylor. I was challenged by Hudson Taylor's commitment to prayer and his faith in God to answer his prayers, so much so that he would thank God for answers before he saw them answered! We have the same almighty God!
We had to start small, so don't be put off starting a group, however small in numbers you are. Our first meeting was on 7th March 2006, with one new person that came as a result of a leaflet drop in the local vicinity. The first term was a bit of a practice run.
"One down, nine to go!"
Before the start of the autumn term we decided to do another leaflet drop and knock on doors to invite people to the group. Following Hudson's example, I decided to pray for ten new contacts to come that term from the delivered programmes. Being cautious, or more likely a lack of faith, I didn't tell anyone of my prayer until the first person made contact. I then said to my pastor "One down, nine to go!" and explained what I had prayed. I continued to pray and we had exactly ten new contacts sitting down to Christmas dinner. I was thankful to God that he answered my prayer despite such small faith. My pastor joked that I should have prayed for more!
"You should have prayed for more!"
From those early days we expanded to a group of between 25 to 30 regulars. This has been through word of mouth and more local leaflet drops. The majority of attendees have been women. It has always been a challenge to keep the programme appealing to everyone, both men and women. If you run a group and have found a successful way to attract senior men, please share your strategy!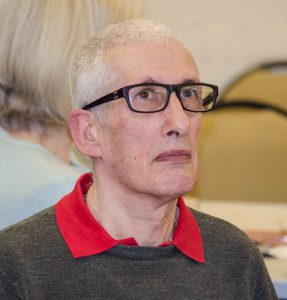 If you don't already run a group for seniors, please consider it. It is very rewarding, and the seniors are so grateful and appreciative. Please don't hesitate to email me if you have any comments or questions.